MOUNTAIN CLOVER
GURU - year of registration 2016
Origin: Crosses of wild genotypes followed by mass selection from the wild plants from the Czech Republic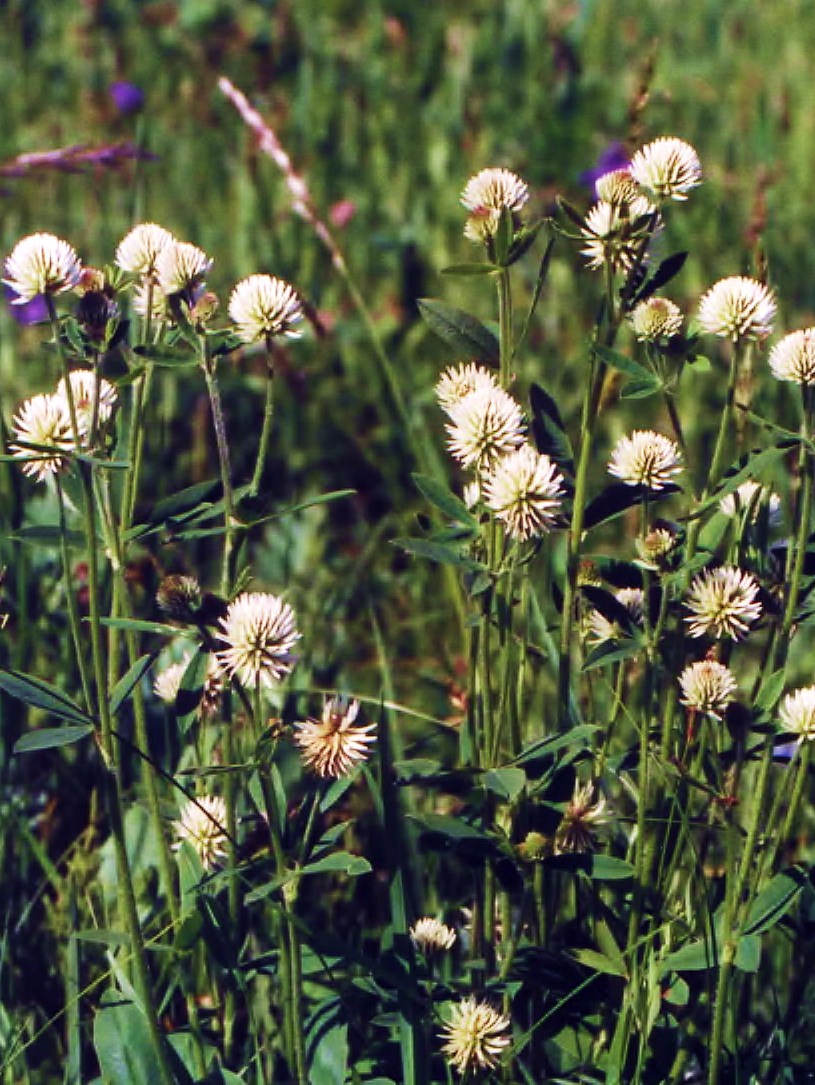 Description:
Mountain clover is perennial legumes with a deep taproot. It grows on drier meadows, pastures and forest margins. It has straight stems in the top are sparsely branched. Inflorescence has ovoid or spherical heads. Flowers are white or yellowish. WTS is about 0.6 grams. The young state is good forage in old age stems harden and animals are less accepted.
Utilization:
Use to meadow and pasture mixtures.
Agronomic characteristics:
Sowing rate in a mixture is 10 to 12 kg.ha-1 from March to May. Sowing rate in pure culture is 15 kg.ha-1.