MOUNTAIN ZIGZAG CLOVER
Year of registration 2016
Origin: Crosses of genotypes followed by mass selection and individual selection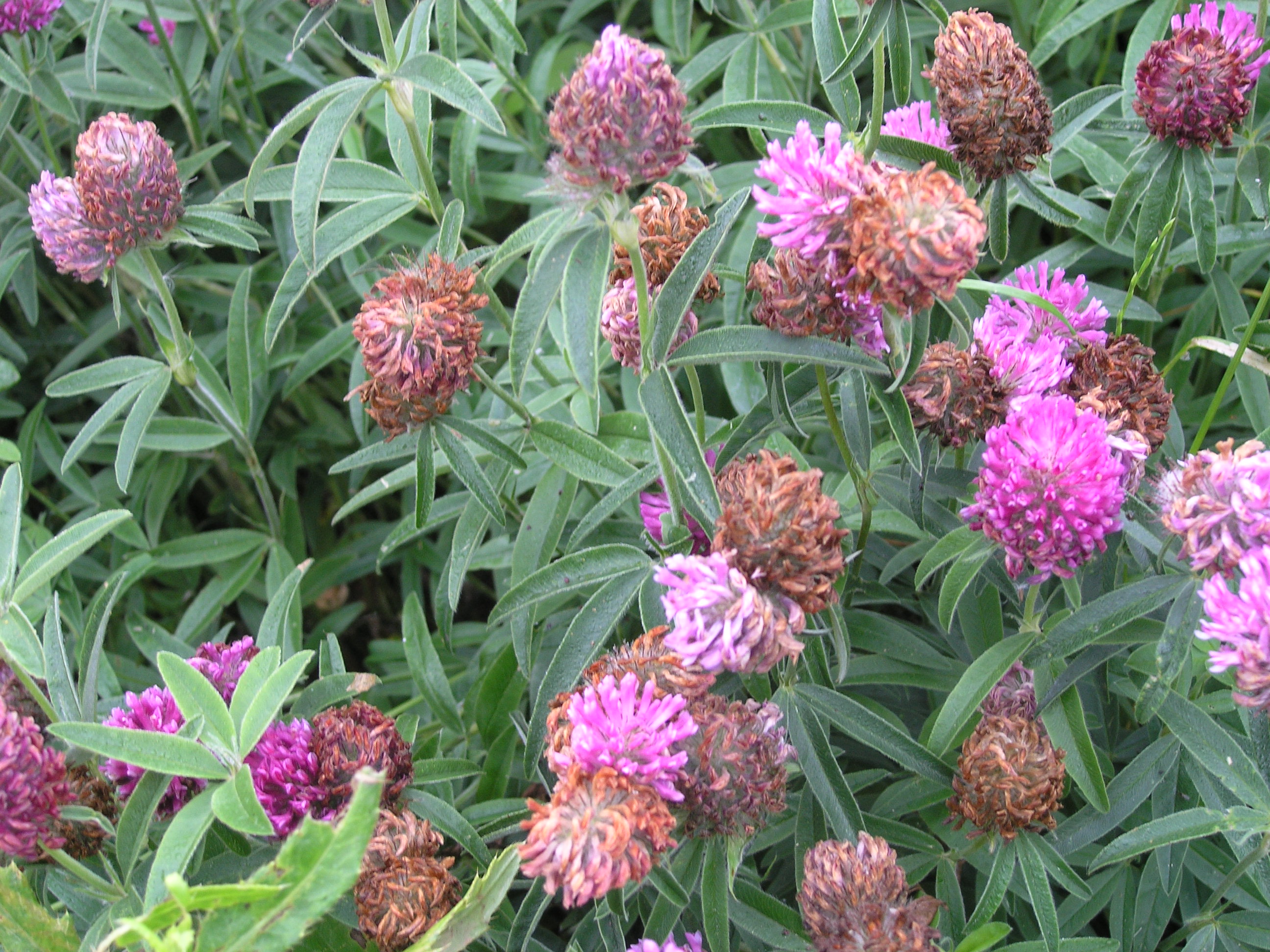 Description:
Perennial species from the family Fabaceae, suitable for damp conditions, similar as zigzag clover, height 30 cm
Plant have long underground rhizomes and higher persistence.
Flowering time end of May to beginning of July
Inflorescence has round head; flowers are red to pink
1000-seed weight is 1,6096 g
Utilization:
Suitable for damp regions as a constituent of flowering mixtures and as source of feed for pollinators.
Agronomic characteristics:
Sowing rate 12–15 kg/ha in cover crop or in mixtures.